Jeff Bezos, the world's richest man, lifted off toward the edge of space on Tuesday. The rocket launch comes days after billionaire Richard Branson's spaceflight.
Jeff Bezos, the founder of Amazon and the world's richest man, launched himself Tuesday on a supersonic joyride to the edge of space ? The trip marked the first-ever crewed flight of his company Blue Origin's suborbital space tourism rocket, New Shepard.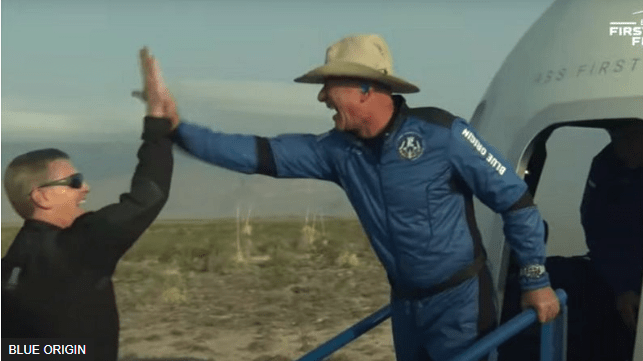 The crew also included Bezos' brother, Mark; Wally Funk, an 82-year-old pilot and one of the "Mercury 13" women; and an 18-year old named Oliver Daemen, who is Blue Origin's first paying customer.
Daemen is now the youngest person to ever fly to space, while Funk is the oldest. Earlier this month, Richard Branson became the first person to ride into space aboard a rocket he helped fund, beating Bezos by nine days.