Céline Dion may be a multi-million-selling pop icon, but that doesn't make her immune to jibes about her weight. Even fans of the star have plastered her Instagram page with comments claiming she's looking too thin. But as the weight-loss rumors swirled, Dion caved. She told the world the real reason for her alarming appearance – and confirmed what some had known all along.
The singer may have been moved to address these rumors because of the particularly harsh nature of the body-shaming comments she received. This included messages such as "Eat something please" and "Lost too much weight, looks like a skeleton." And whether or not such observations were made out of concern, the remarks practically turned into outright bullying.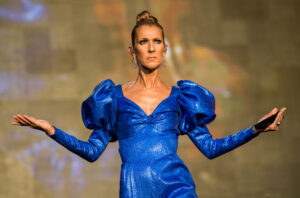 Dion has been through a lot in her life, too – including medical problems that have required surgery. Unsurprisingly, then, she wasn't happy to see people inappropriately talking about her weight and the perceived state of her health. And all of this prompted the star to come clean to her critics in spectacular fashion.
Starting her musical career when still just a teenager, she quickly encountered the pitfalls of her appearance-obsessed industry. This was despite receiving awards for her talent and even winning the 1988 Eurovision Song Contest. Yet, when Dion decided to try and make it as an international star, her manager René Angélil decided that she would have to change her image first.
So, young Dion spent a year and a half transforming herself – including getting her teeth straightened. Magazines in her native Quebec had reportedly been outright cruel about this aspect of her appearance. In fact, the star had even been given the unkind nickname of "Canine Dion."