Comedian and Nacada director Vincent Muasya alias Chipukeezy has actualised a childhood dream of his of building a private primary school.
Reminiscing about his own school life, Chipukeezy said, "Sometimes mom would tell me the fees had not been paid, when I was going to high school, where I would meet all these kinds of people, like a guy from Nairobi who has everything, yet you know your parents are struggling."
He added, "I had this resolve when I was in high school that I would come back to this place  – and we did not have this land – and help mom, the goal was to make life easier for her.
I left high school and went to Nairobi, started hustling and sending something small to mum to see what she can do because I thought we can do a nice school business.
But as we were trying to build a school, we realised that education is actually a luxury and many people could not afford the cheapest school fees we would charge. Mum was like, 'this thing is not going anywhere, ama tuwache?'."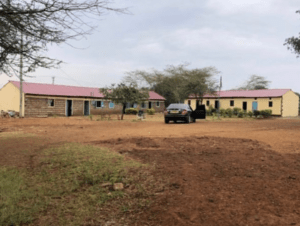 In an effort to support the growth of the school project, a charity event dubbed "Funny Truth" was hosted at the school, St. Martins De Porres primary school, in Tala, Machakos county. The raised funds will be used to sustain the running of the school.
The primary school was founded by Chipukeezy, with an aim of providing quality education to the residents and across the country. However, with an increase in student numbers, the school has rapidly grown to a day and boarding school.
Chipukeezy continued, "I realised that I am who I am and I struggled with the school fees, so I know what education can do for a person, my aim is to establish the institution and encourage people to educate their children, and try and change the perception of our people about education."
Some of the people who graced the event were Nacada CEO Victor Okioma, comedians Butita, YY, Maendeleo Chap Chap CEO Mary Mutuku, MC Jessy, Wizzo Tano Nane among others.