Detectives from the Directorate of Criminal Investigations (DCI) have seized a consignment of fake gold bars at the Jomo Kenyatta International Airport (JKIA).
The fake gold bars concealed in 31 boxes received from Uganda had been stored in a strong room belonging to Swissport transit freight station so as to avoid detection by authorities.
According to sleuths, traders behind the consignment have been luring unsuspecting investors to view the fake gold bars on the pretext that they are genuine at the customs offices at JKIA.
The cons however disappear immediately the buyer is convinced that the transaction is legitimate and makes payments, including customs and shipping costs.
One such businessman is said to have lost overKsh.34 million to the tricksters, who then allegedly used the funds to acquire posh premises in high end estates guarded by police officers.
"It is in these upmarket establishments, where they perfected the art of international organized gold scam fraud, by luring unsuspecting genuine investors from across the world to part with millions of money in exchange of fake gold," said the DCI.
"In an operation led by the DCI Director in March 2019, detectives had stormed a prominent international bank with tentacles across major world capitals, and discovered dozens of fake gold deposits, that had been shown to many traders who fell victim to the scheme."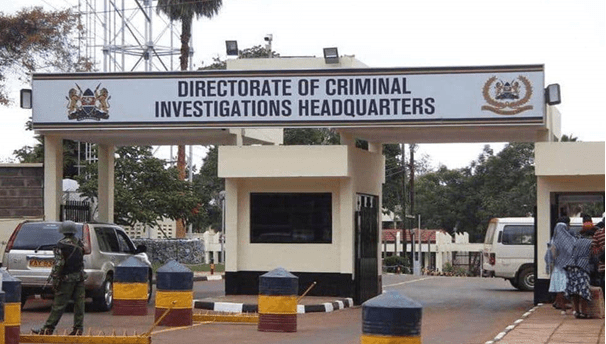 The detectives say they have discovered that the multi-million shilling crime ring is executed with the assistance of various agencies, including some government institutions.
The DCI has since cautioned anyone intending to venture in the gold business to be on the lookout for fraudsters, urging them to confirm the authenticity of the gold deposits with relevant government agencies first.