Friday's opening ceremony had a more sombre tone than usual, a reminder that this is a Games taking place during the pandemic.
At the heart of the stadium stood the Olympic cauldron, a representation of the sun atop Mount Fuji. It later opened like a flower, embodying "vitality and hope".
Earlier, the Japanese flag had entered carried by athletes, but also by healthcare workers, after which a moment of silence was held to remember those lost.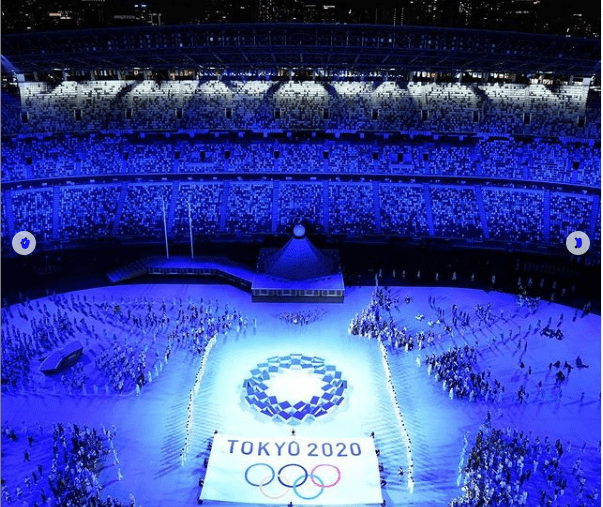 SHE WROTE THIS ON HER INSTAGRAM ACCOUNT
"Undoubtedly the greatest athletic achievement and honor I will ever have in my life. I have no words to describe the feelings I have right now but I do know I am currently filled with gratefulness and thankfulness ❤️ love you guys thank you."