Chipukeezy said he almost lost everything through alcohol and women.
Comedian Vincent Mwasya alias Chipukeezy says he quit drinking alcohol two years ago.
The vice-chair of the National Authority for the Campaign Against Alcohol and Drug Abuse (NACADA) board said alcohol made him make the wrong decisions in life.
Speaking during the launch of Chipukeezy Foundation in Tala, Chipukeezy said he decided to use the money he spent on alcohol to help society.
He added that he almost lost everything through alcohol and women.
"I had made many mistakes and I did not want to continue living the way I was living. It was all negative things for me. I asked myself how I would change my behavior.
I drink too much and hanging out with people who drink since I do not want to go to a club. I have not been to a party for two years."
Chipukeezy further added that he no longer goes out to party with his friends.
"I appear for performance and leave. You know I came from nothing and I almost lost it through alcohol. People pretend that you can't be in a mess. Alcohol can make you mess up your future."
Chipukeezy said he is currently focused on actualizing his dream as a comedian by giving back to society.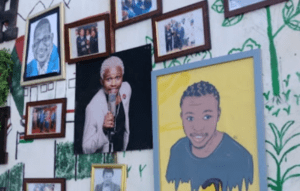 "Stress comes to you even when you are trying to actualize a dream. I quit alcohol two years ago.
I sat down with myself and I did not know why I was drinking.
I would spend nights and thousands of money in a club, buying alcohol and having fun with girls. The next day you are not okay.
I realised most of the bad decisions I have ever made in life, I was drunk. I was a young famous boy who lived a messy life. Alcohol was my first payment. Clubs used to call me to perform, they give me alcohol and women."
On whether he regrets it, Chipukeezy said it was a phase in his life.
"I went to clubs with people, spend money and the next day I would have spent over a hundred thousand. We used to meet drink and there was no growth but I don't regret it. It was part of growing."
Some of the people who Graced the event were Nacada CEO Victor Okioma, comedians Butita, YY and MC Jessy, Maendeleo Chap chap CEO Madam Mary Mutuku and rapper Wizzo Tano Nane among others.