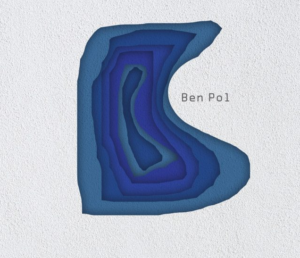 Ben Pol – Kisebusebu ft. Billnass || Download Mp3
Ben Pol – For You || Download Mp3
Ben Pol – Unaita || Download Mp3
Ben Pol – Warira || Download Mp3
B, Ben Pol's new release, is out: Strictly LOVE!
___________________________________________
With his latest release, which is titled B, Ben Pol takes us along his continued journey of exploration of romantic love in all its expressions.
B is a declaration of love to love itself, a collection of four singles, four love stories about love itself.
B opens with "Kisebusebu", which is produced by Chatta and features Bill Nass.  "Kisebusebu" is about the uncertainty of not knowing where you stand and where you are going as a couple.
"For You", produced by Jaco Beatz, is a story of awakening.  A lover reflects on a past relationship, feeling grateful about the chances repeatedly given by their angel of a lover, and regretful about not commiting to the relationship before the door closed for good.
In "Unaita", produced by Blaza, Ben Pol sings about the "honeymoon" period, when everything about the loved one resonates and calls you.  Ah, the sweetness of love in its infancy!
B concludes with "Warira" and its Spanish-influenced beat produced by Chatta.  Like "For You", "Warira" is a song about heartbreak and tells a story of addiction that comes in the way of a relationship and of regret at not being given a second chance to fix things.
The message is clear.  Regardless of challenges, love is the answer, music is the medium.   So open your hearts and sing along!  B is available on all digital platforms.