Celebrities love to remain relevant, in fact, they would do anything as long as it keeps people talking. Most comedians, musicians and actors keep clout chasing just to gain attention and social media traction.
They can stage nasty breakups, relationships, cheating scandals, divorce rumours and huge fights just to maintain relevance. Kenyan celebs have perfected this mind trick, led by Willy Paul, Otile Brown, Bahati, DJ Mo and Size 8, Eric Omondi and Chipukeezy.
From Shakila to Mulamwah! How celebs play victim after clout chasing
I am sure your list is longer than mine but these are the most notorious clout chasers in showbiz. Some like Otile and Eric used clout to fuel their careers then abandoned that train after they got what they wanted.
Otile Brown is very talented, without a doubt he is one of the best when it comes to love songs. His ability to drop several songs within a short period of time and still maintain the quality is jaw-dropping.
However, I can almost swear that most of you didn't even know he existed until he started 'dating' Vera Sidika. These two were in a much-publicized relationship, cute videos and snaps on Instagram, live streams were the vibe for these two lovebirds.
Otile gained more from this charade than Vera, his Insta following rose like hell, he started doing some good numbers on YouTube and the brand name OTILE BROWN started spreading like wildfire. All of a sudden a young dreamer from Mombasa armed with just talent became a household name.
A few months later the 'kamati ya Roho chafu' got their wish, Otile and Vera had a very nasty break up. This has to be the biggest stunt ever pulled, up to today I still don't buy that relationship crap they were selling.
Emotional letter from DJ Mo's fan! Dear 'Hide my ID' gang…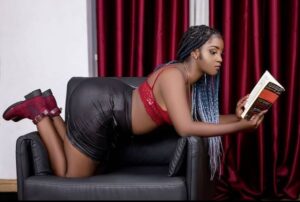 Willy Paul has done so many public stunts that I can't find one to pick on. There was a time he posted on his Instagram that Allaine, the Jamaican sensation had blocked him and wanted nothing to do with him.
He went ahead to ask his followers to talk to her for him. Later on, he dropped a song featuring her, all this drama was just to promote a song.
I have not even talked about his scandal with Shakila, they have been at each other's throat for a while now. Willy Pozze even called the cops on the wannabe socialite for allegedly trying to break into his home.
A lot of girls have been coming out talking about how Pozze hit on them. Do you know what I think? I think Willy Paul knows what he is doing, he slides into chile's DMS knowing that one of them will expose him. This is just another strategy for him to remain relevant.
A few years back Eric Omondi went to Lake Turkana and swum naked with kids. Pictures were circulated everywhere from blogs to whats app statuses.
This was a comic who was no longer performing at Churchill Live, so he did something that will keep people talking.
Private vs public social media relationships! Which one is the real couple of goals? (Opinion)
Chipukeezy is super talented, he is one of the few people that actually care about the youth. None the less his journey to stardom was has a few scandals.
If you know him well enough then you know am talking about the Kevin Hart story. Ms Wawira, a Kenyan who was hustling in LA took Chipukeezy to meet Kevin Hart, she even made sure that Chipukeezy had a book which was required to gain access to Kevin Hart (she asked her friend to buy Chip the book).
The Kenyan comic later went on national television and told Kobi Kihara that a white woman was the one who helped him. This later turned into a huge social media embarrassment, he apologized for it but people have never forgotten it.
The ones who are married like DJ Mo and Bahati have been faking fights and breakups just to boost their ratings and increase traction.
All this staged drama is becoming boring, fans have gotten smarter and can easily smell out a clout chaser.
Celebs nowadays do lots of crazy stuff in the name of clout. It doesn't have to be this way, people will still watch your song on YouTube even if you don't start drama before releasing it.
If you are putting out quality work then it will just sell itself, smooth as you like. What these public figures do is play tricks on their fans, they know people love drama especially from celebrities and so they serve it to you.
From Natalie Tewa to Khaligraph, why celeb couples who worked together broke up
Not all artists are clout chasers though, some like Nyashinski and Nameless have managed to stay in the industry without depending on clout to save them.
All they do is put out quality music and if you have been paying attention, these two really hit respectable figures on YouTube without clout chasing, talk about finesse! Social media has become a madhouse, everybody is hustling for more likes, more followers and more views.
Some like Magix Enga have faked accidents just to promote a song, then what will happen when he gets into a real accident, who will believe him?! It's like we don't even care what we do as long as folks are always talking about us.
Honestly, it is getting tiring, boring even, we will still listen to your music, buy your merchandise and beauty products and watch your shows without all this drama. As long as you are putting out quality work then you have nothing to worry about.