Diamond Platnumz reminisced how he would lock himself indoors with his lover.
Diamond Platnumz is keen to fall in love again.
After releasing his love ballad 'Naanzaje', the singer took to social media to say he misses his love with ex-girlfriend Wema Sepetu.
"When I look at this video, I reminisce when I was in love with Madam, we would lock ourselves in the house for like a week, I couldn't record and I would give excuses for not doing my perfomances," he said.
"I didn't take this song seriously when I was releasing it, I released it as just a bonus track with the fact that my fans have missed listening to me sing these kinds of songs.
"With time, I've found myself loving this song and when I listen to it, it makes me want to fall in love again and even get into a relationship. But I get back to my senses and tell myself to focus on work."
In the comment section, the singer's mother confirmed that indeed her son was talking about former Miss Tanzania Wema Sepetu.
"Madam kama Madam Sepewese (Wema Sepetu)."
One of his dancers, Mose Iyobo, revealed that Diamond got them arrested when he refused to turn up for a show in Arusha thanks to his love with Sepetu.
Sepetu has in the past said the two will just remain friends. In an interview with Tanzanian gossip pundits ICU, she revealed that she and Diamond Platnumz made a blood covenant.
Sepetu said they cut each other, merged the small wounds, and licked each other's blood.
"Diamond ni mwanaume ambaye anapenda sana mapenzi. He was my baby, yaani totally my baby," she said.
"Mimi na Diamond tumeshawahi kufanya kiapo cha damu. Tulitoboana. Alinitoboa, nikamtoboa, tukaviunganisha, Nikanyonya cha kwake, akanyonya cha kwangu."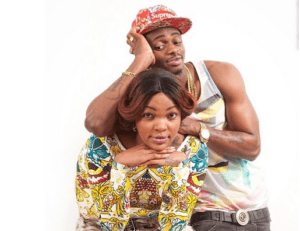 Asked whether she feels like the covenant is still working, she said, "I don't know."
In an Instagram post, when asked whether she still loves Diamond, she said, "As a person and not a lover!"
In an Instagram post, when asked whether she still loves Diamond, she said, "As a person and not a lover!"