Vera Sidika's ex-lover Jimmy Chansa says while in a relationship with the Kenyan socialite, he did not prioritize getting a child.
Asked why he didn't want to impregnate Sidika, he said; "Everyone has a choice of whom they would love to get a child with. A child is a big blessing. If you have something in your hands and let it go, it means it was destined to be that way."
Adding;
"No one loves me more than I love myself. It is okay to break up with someone and then that someone gets a child with somebody else. That's their choice."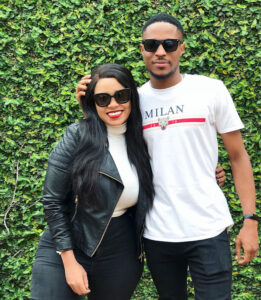 He and singer Juma Jux are best of friends both their exes are now pregnant with other people's kids.
"Maybe at the time Jux didn't want a child."
He went on to say that he could have a child with a woman if he wanted to.
"If I want a child, I will get one."
"There are eight billion people in the world and it's not my time to get a child. God is the one that gives children. To me a getting a child is not a priority for now. If the time comes, there are approximately four billion women in the world."