Royal aides have been left stunned by the 'sheer nerve' of Prince Harry and Meghan Markle after they asked for a meeting with the Queen.
The Duke and Duchess of Sussex are reportedly hoping to introduce the Queen to their daughter Lilibet, who was born earlier this year on June 4.
However, a source told The Sun that no meeting has been agreed upon yet and that it had left Royal aides 'shocked' given the pair's interview with Oprah just months ago.
The source told the publication: 'Harry and Meghan have made this offer but a lot of people are shocked by the sheer nerve of it. They may genuinely want to see the Queen but it's breath-taking given what they've put her through this year.
'Her Majesty's staff have not responded so far. In fact there has also been discussion about Christmas — and whether an invitation should be sent to Harry and Meghan, after they spurned one last year.
'The Queen is still very fond of Harry, and would love to see Lilibet and her brother Archie.'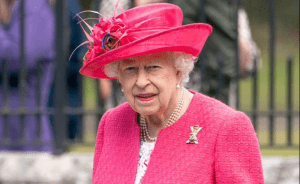 MailOnline has approached Buckingham Palace and representatives of the Duke and Duchess of Sussex for comment.
Earlier this year, the Sussexes announced the birth of their second child together and revealed she has the middle name Diana, to honour her 'beloved late grandmother'.
Harry and Meghan both took 'several months off work' to care for Lilibet after she was born, and their eldest son Archie was reportedly 'excited' and 'very happy' about the arrival of his little sister.
The olive branch from Harry and Meghan comes as furious palace aides are hunting for the source behind the 'deeply disturbing' leak of top secret plans that are to be enacted when the Queen dies.